Metro Wengen Maps
Metro Wengen is a metro network in the city of Wengen. It is currently under construction. This is a list of every iteration of the metro plan/map and a description of the changes.
---
-Newest-10.Nov.2022-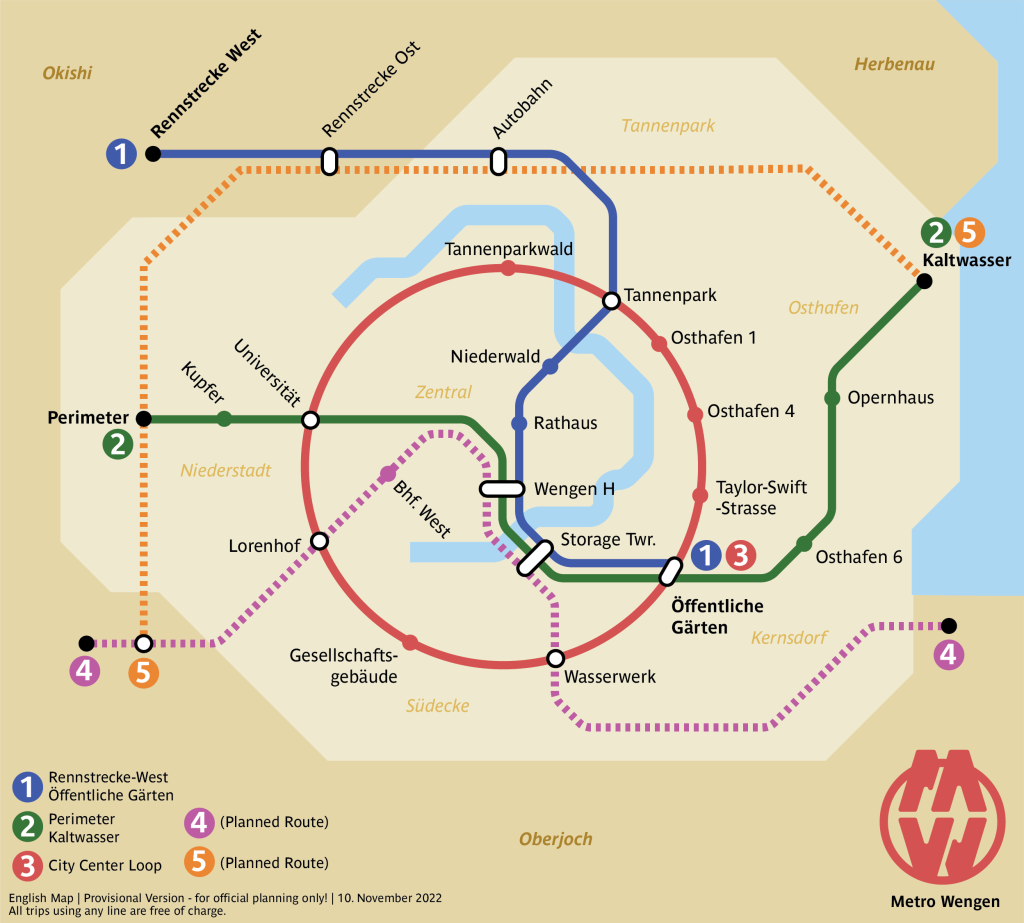 The second version of the plan adds the lines M4 and M5. The M4 will serve the south side of the city, running through Niederstadt, through the Altstadt and onto the Main Station (Wengen H), then it proceeds onto the south end of Kernsdorf, and terminates just outside of the city and the edge of the water.
The M5 is a half loop which connects the outer edges of the city to the lines that run through the center.
The M4 & M5 will only be possible once development extends to these areas. Although, it is a possibility that it may be used to aid construction.
The following stations were added/modifed:
Niederstadt is now called Perimeter (after the Perimeterstrasse).
Kupfer, after Kupfergasse, and because of the old town of Wengen being the first place where copper was used in Atteca.
Rennstrecke has been split into Rennstrecke Ost and West.
Old City Hall is now called Gesellschaftsgebäude.
Wasserwerk, after Wasserwerkstrasse.
Lorenhof, after the sub district of the same name.
Randstrasse is now Kaltwasser to avoid semantically similar terminations "Perimeter" and "Rand(strasse)", also adds diversity to names.
---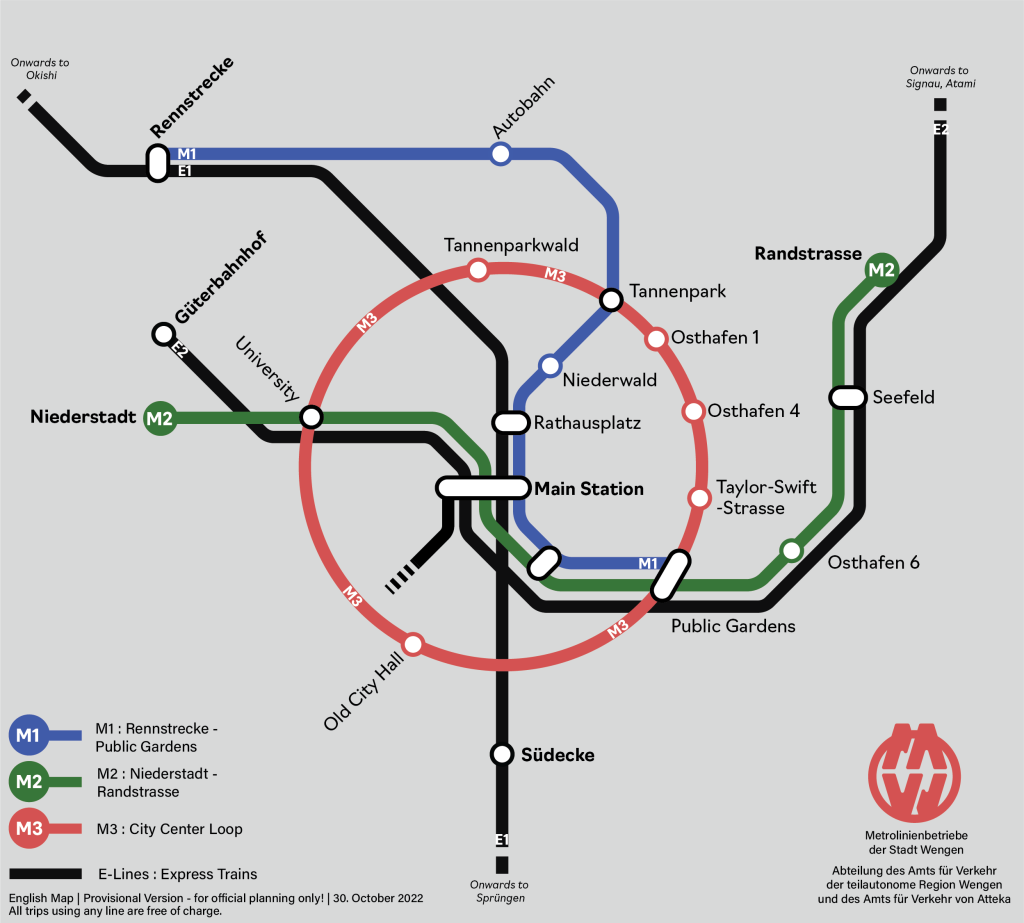 Original Map.