The Minecraft Server
The server is the original, and logically the longest ongoing, Taeko & Co project. It is a large world (around 20 GB) with many different regions, cities and builds.
In one sentence, I'd say that Taeko & Co. is a server that stretches the limits of semi-vanilla Minecraft for developing not only realistic cities, but entire countries, with all the towns, farms and infrastructure in between.
The general goal (if you can really even call it a "goal") is to realistically build fictive countries inside of Minecraft, while still respecting vanilla terrain (although terraforming and such is not taboo, of course). This means that the Taeko & Co. Server is just a standard Minecraft world (although with the Large Biomes preset). Professional tools such as AutoCAD and Adobe Illustrator are used for planning and drafting future developments.
The structure of the server is territorial. Each player decides whether or not they want to have their own country, or be part of another. Inside of your country, you are free to build constructively as you wish, in whatever style you like. However, a lot of importance is placed on serverwide infrastructure, like roads and rail. It is for this reason that at least a basic level of international infrastructure is, de facto, required.
Take a look at the server map (with labels) below to get an idea of the "international infrastructure".
We are now happily excepting anyone who is interested in what we do to join the server and build along with us.
Here is a map of the long term plans for the server, with all current countries: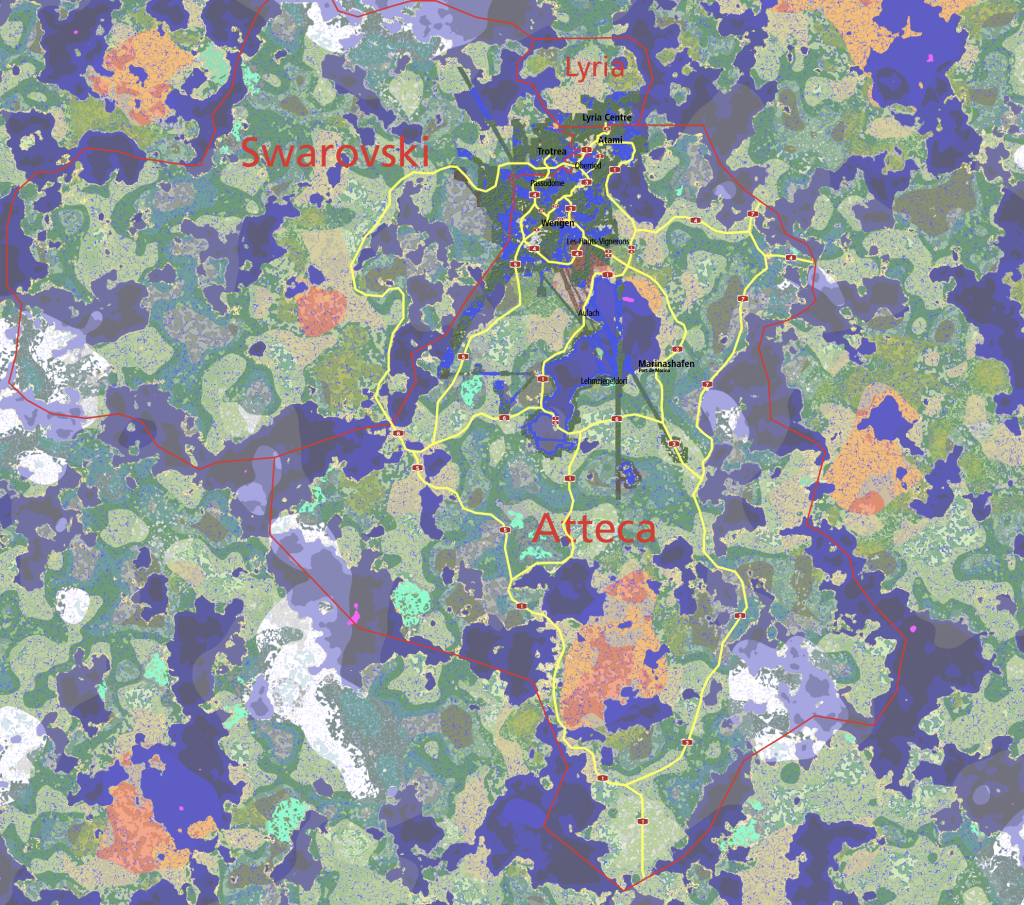 ---
Server Map (Dynmap, no labels)
---
Newest Server Map with Labels
---
Custom Mod Downloads
All mods download as .zip archives and not .jar archives! This is due to limitations of the website platform. Please first decompress the download before putting the file in your mods folder.
The TCBoatTweaker Ultra mod enables boats to go up packed & blue ice blocks. Client side only, may trigger anticheat! Learn more. Source.
---
List of Posts